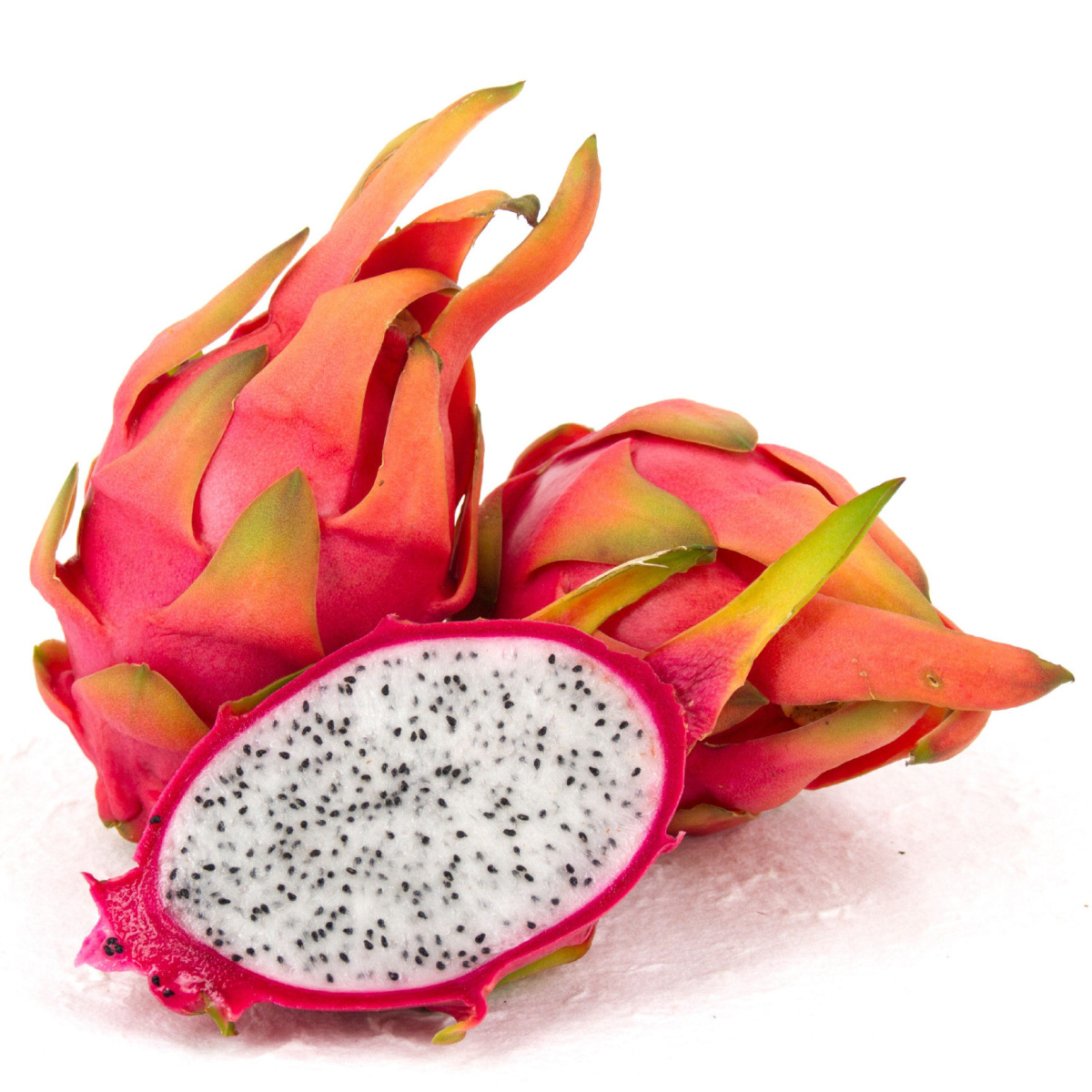 White flesh dragon fruit
Features: The fruit is oval shaped. Pink color on the fruit skin surface, sepal are green. White flesh with black seed dotted all over.
Specification :
Small size: 300-450g
Big size: 450-650g
Packing: Class A: 5kg x 1050 boxes/Cont 20FT, 5kg x 2608 boxes/Cont 40FT
Class B : 14 kg x 528 boxes/ Cont 20Ft, 14kg x 1260 boxes/ Cont40Ft
Transportation: Sea Freight, Air Freight
Quotation; : Negotiable according to order or by month.
Benefit :
Helping to control glucose level
Strengthenging bones and teeth
Preventing respiratory problems
Protecting against cancer and heart disease
Helping to neutralize cell-damaging free radicals
Lowering cholesterol
Preventing memory loss