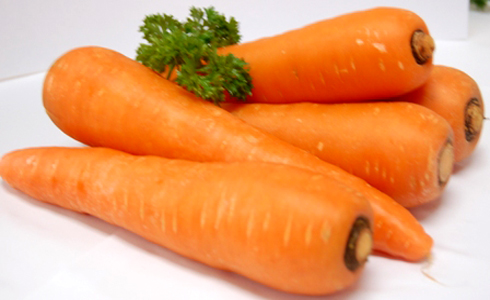 Carrot
Tuber shape:Orange peel is smooth, red-orange intestine:
Size S: 80-125 g
Size M: 125-200 g
Size L: 200-250 g
Size 2L: 250-320 g
Size 3L: >320 g
Carrots are long-lasting root vegetables that can be grown in many climates. They prefer to be grown during the cooler ends of the growing season—spring and fall.
Carrots' root is rich in sugar, and a great source of vitamins and carotene. Not all carrots are orange; varieties vary in color from purple to white!
The carrot season 2019 is coming. Carrot will be harvested in early December 2019. These are some pictures about Field of carrot in Vietnam in October.